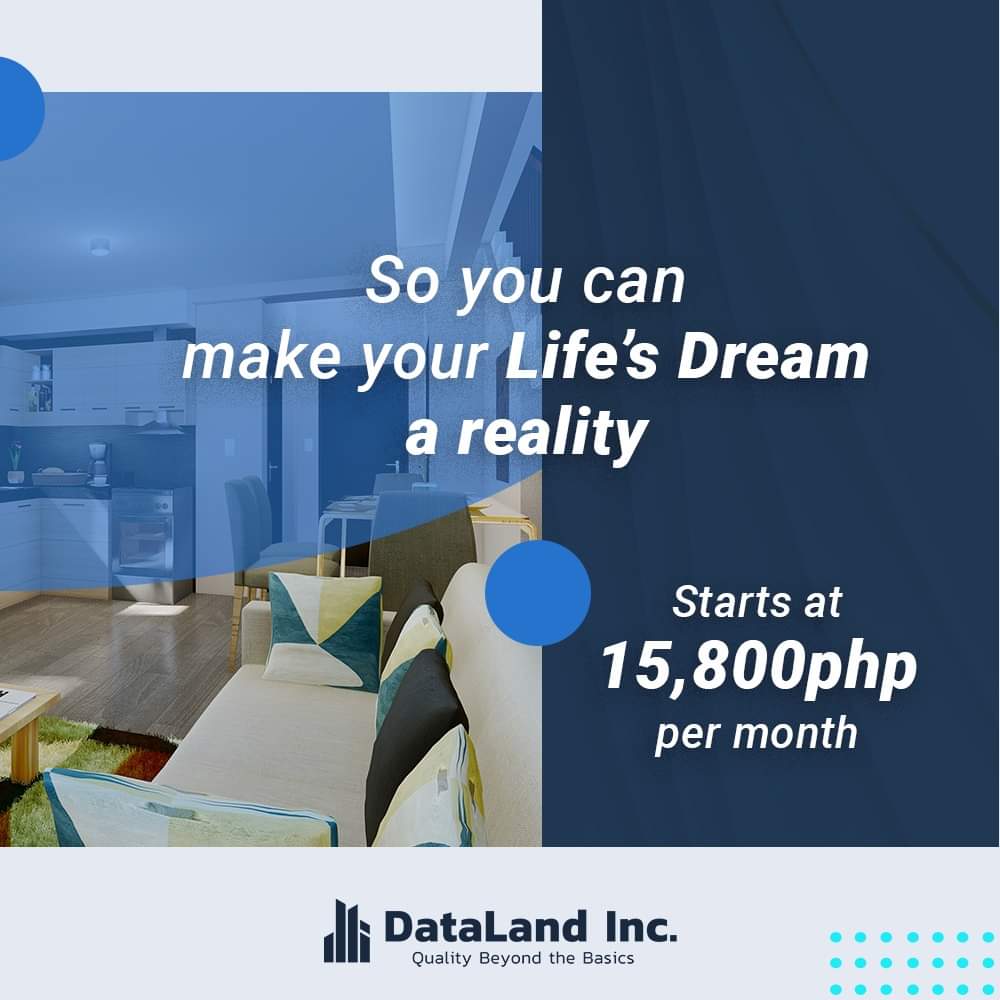 𝐔𝐧𝐥𝐨𝐜𝐤 𝐭𝐡𝐞 𝐝𝐨𝐨𝐫 𝐭𝐨 𝐬𝐦𝐚𝐫𝐭 𝐫𝐞𝐚𝐥 𝐞𝐬𝐭𝐚𝐭𝐞 𝐢𝐧𝐯𝐞𝐬𝐭𝐦𝐞𝐧𝐭𝐬.
𝐔𝐧𝐥𝐨𝐜𝐤 𝐭𝐡𝐞 𝐝𝐨𝐨𝐫 𝐭𝐨 𝐬𝐦𝐚𝐫𝐭 𝐫𝐞𝐚𝐥 𝐞𝐬𝐭𝐚𝐭𝐞 𝐢𝐧𝐯𝐞𝐬𝐭𝐦𝐞𝐧𝐭 𝐰𝐢𝐭𝐡 𝐓𝐡𝐞 𝐌𝐢𝐫𝐞𝐧 𝐄𝐧𝐜𝐥𝐚𝐯𝐞𝐬!
Starting at just PHP 15,800/month, it's an opportunity you can't miss. Reserve now and get PHP 60,000 off!
DataLand, Inc. is a trusted name in real estate, known for quality and innovation.